The 2017 meeting was a wonderful success and probably one of the best meetings we have held. The academic program for this meeting was excellent with a good balance across all areas of ENT and some interesting presentations added to the sessions.
I would like to thank all those delegates who contributed to the academic sessions this year; the content and quality of your presentations was impressive and of exceptional value to the success of this meeting. As well, I would like to thank all the delegates who attended this year – you make this meeting very special and I hope that you enjoyed your experience in this amazing part of the world.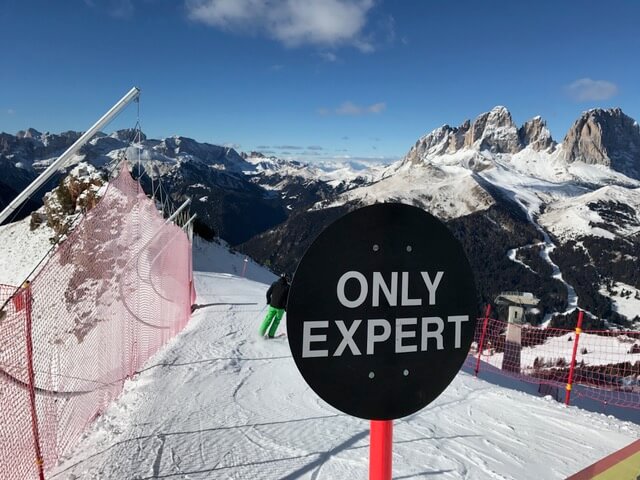 The Academic Committee awarded the prize for the Best Paper to Dr James Bates, UK. The title of James' paper was: The Guinea-Pig Club
This was the story of the great fathers' of plastic surgery from New Zealand, Sir Archibald McEndoe and Sir Harold Gillies and the extraordinary work they did on repairing the burned faces and other body parts of the Airmen who were shot down during the Second World War. The research which was conducted by James illustrated not only the meticulous surgical repairs but also the personalities of both doctors and staff who dealt with these severely damaged airmen and helped restore them to normality.
James is to be commended for the material which he has uncovered for this presentation and for highlighting some of the great surgical works of past surgeons.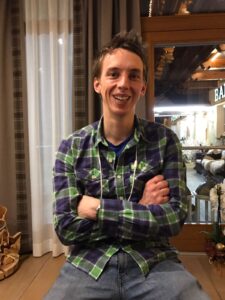 The ski pistes were well groomed and all those who participated were impressed with the quality of the skiing. Unfortunately there were a few minor injuries that present with the sport sometimes. Colin Brown from New Zealand took out the award for Best Male Stack with an impressive rugby type slide tackle into a rock with the rock winning. I hope you have recovered from your injuries Colin!
Colin was fortunate to have an expert opinion regarding his shoulder injury from Dr. Hannan Mullett, renowned Dublin shoulder surgeon who was also attending the meeting. Thank you Hannan.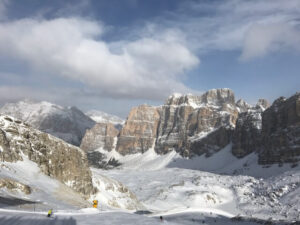 A special award is to be provided in 2018 for acts of Heroism in the Field. This year three of our delegates; Dave McGahey, Richard and Susie Vowles were trapped in a cable car which had broken down and between them they stopped the car from tipping out the other 79 skiers on the gondola by strategically balancing their weight throughout the cabin.
Such personal sacrifice and bravery did not go un-noticed and they were hailed as Heroes of the Dolomites. It should be noted that Dave McGahey was the last skier to abseil out of the gondola to safety, graciously insisting that the other passengers abseil first! Further to the successful evacuation of skiers from the cable car, the co mpany generously offered them a free season's ski pass, however unfortunately these brave medicos' had to return home soon after this event and were unable to take advantage of this offer.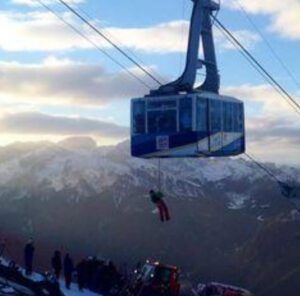 15th Anniversary Book – Professor Andreas Leunig
Andreas Leunig has offered to put together a 15th Anniversary book to commemorate 15 successful years of this meeting. He has requested that if you have any interesting photos that he could use for this book could you please forward them to him at:
This book will be available for purchase at the January meeting. If you are unable to attend the meeting and would like a copy please contact Andreas or Jean so that your copy can be ordered.
The 2018 meeting looks as though it will be as exciting and successful as always and we look forward to meeting you there. As suggested previously, in order to secure your room at La Cacciatora please send your booking form in ASAP.
See you in Canazei,
Bill Coman