Prof Romain Kania from Paris gave a wonderful dissertation on Biofilms in Otology. KD Hans Rudi Briner presented a kaleidoscopic view of beautiful images of operative skull base surgery. Prof. Payal Mukherjee from Royal Prince Hospital in Sydney enlightened us on Superior Canal Dehiscence. Dr. Peter Friedland's practical exposition on Cochlear Implantation was enthusiastically received. Dr. Linda Friedland presented a most illuminating presentation on the immunology of cancer. Alexandra French presented a novel technique for the dispersion of therapeutic molecules within the nasal cavity and paranasal sinuses.
Prof. Par Stjarne from the Karolinska in Sweden gave a wonderful presentation on the surgical techniques for Sino-nasal malignancies. It was nice to see Dr. Michael Karlberg from Sweden keep us up to date within vestibular disorders.
Of great interest was the demonstration Elodie Chiarovano who gave a practical demonstration of how each of the six vestibular ontological can be simply tested and measured with the head shake maneuver. Dr. Sebastian Rösch from Salzburg presented a study on the utilization for ENT statistics for otological workflow.
The Academic Committee awarded the prize for the best paper to Dr. Hannah Sieron for her study on prophylactic percutaneous Gastrostomy. Congratulations are extended to Hannah on her appointment to the University/ENT training program at Ulm.
There were many other interesting presentations. Dr Greg Osetinsky introduced the topic of Cochlear Migraine which was a revelation to all.
Regular presenters Dr. David Marty, Dr. Chris Thompson, Dr. Malin Sommer, Dr. Jim Hallam, Prof. Theo Gregor, Dr. Matt Campbell, Dr. Chris Smit, Dr. Collin ven Burgen, Dr. Richard Vowles and Dr. Susy Dorrie, kept us well informed and up to date with the advances in our specialty.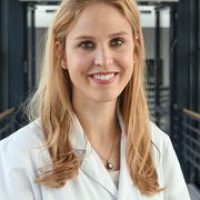 The boat race this year was won by a very strong German crew lead by Jürgen Sieron and his daughter Hannah. Their outstanding performance was the result of many months of concentrated practice!
Par Stjärne once again was the best snowboarder. His ominous presence deterred other likely competitors.
The fastest skier was Sebastian Rösch who has been practicing for this event since he was 2 years old!
The fastest woman on skies was Suzie Dorrie.
The Undertaker prize for the skier most likely to be asphyxiated in the snow was awarded to Christiana Zimmerman.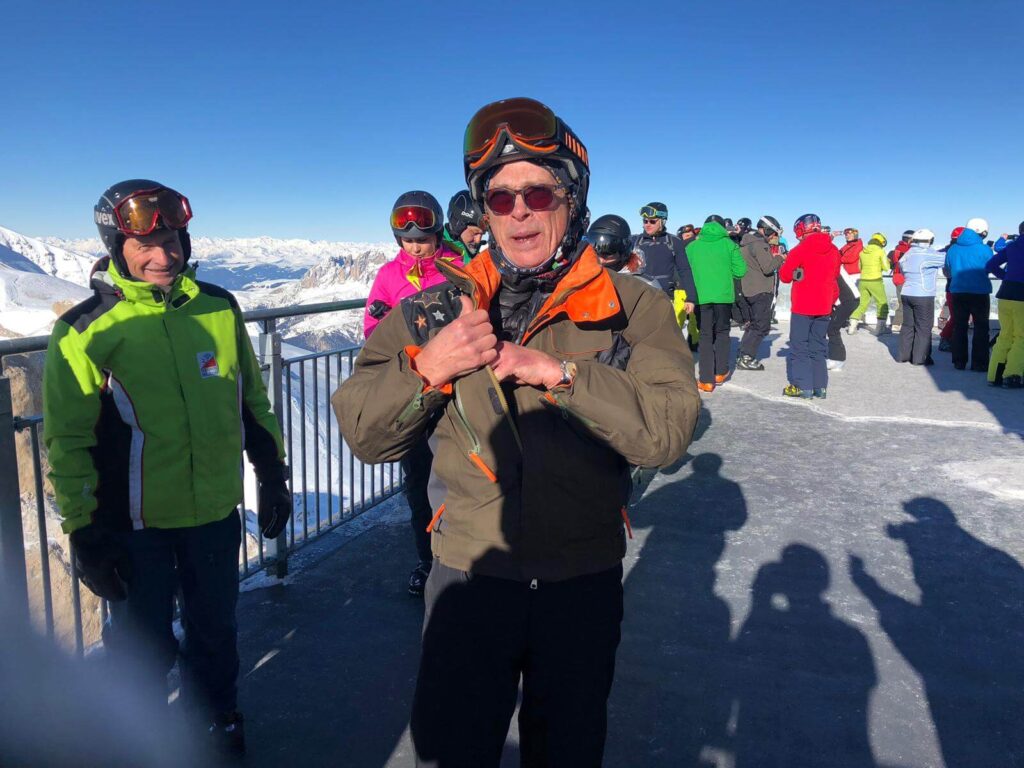 The success of this and other Upover Downunder Meetings is attributed to the attendees who involve themselves in every aspect of the meeting. I would like to thank the presenters at the academic sessions and to all who contributed academic, sporting and social success of the meeting.
A special thanks is offered to Mario and his supporting team of guides who have diligently guided us safely around the mountains.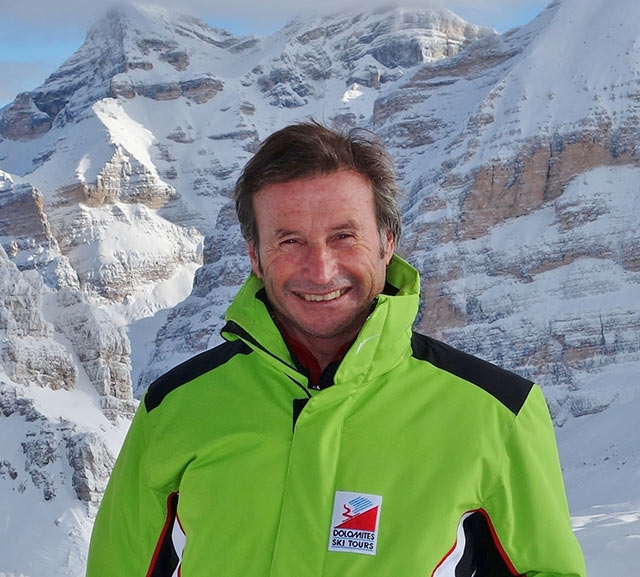 I wish to thank all those who returned the critique for the meeting. Your suggestions have been taken on board.
The next meeting of the UP OVER DOWN UNDER Ski Group will be held in Canazei from January 18– 25, 2020. I would urge all those who are able to plan ahead to ensure they take advantage of the Early Bird registration fees. I am afraid that late registrations may sometimes miss out on the clothing and other goods which need to been ordered early.
With best wishes,
Bill Coman